A Family Of Potters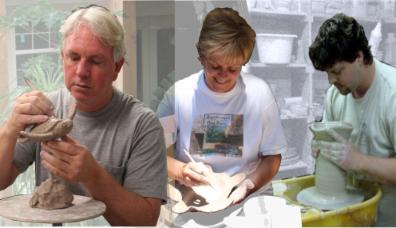 Doing what we do best: Doug sculpting a turtle for a lidded form, my wife
Pat West - Jones finishing a turtle bowl and son Chris throwing a large vase.
(Note: Chris has moved on and now has his own pottery studio).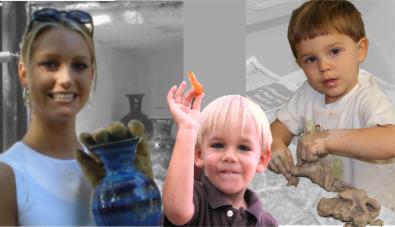 Next Generation of Potters
:
My daughter Bridget unloading my old kiln,
grandson Chase sculpting a 'big turtle' and in the middle my grandson
Logan throwing a french fry.... he hasn't got the hang of throwing pots yet.